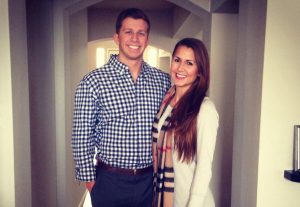 Zach Coppinger is a full time entrepreneur and real estate investor. Since 2013, he has bought and sold over 120 properties. He invests primarily in single family residential properties. He does some fix and flips, but his primary focus is long term buy and hold properties. He started his company three years ago, and has built a strong team of contractors, bankers, private lenders, attorneys, title companies, etc to continue building his portfolio. He thinks single family real estate is the greatest asset class to invest, and is an asset class accessible for anyone to invest (barriers to entry are very low).
Quote of the week: "Good entrepreneurs find reasons to do things, not reasons to not do things." 
Resources
THANK YOU!
Thanks again for listening to the show! If it has helped you in any way, please share it using the social media buttons you see on the page.
Additionally, reviews for the podcast on iTunes are extremely helpful and greatly appreciated! They do matter in the rankings of the show and I read each and every one of them.
Join the Successful Dropout Nation!
Subscribe to the Successful Dropout Podcast.
Enter your email on the top right of this page for regular emails from Kylon Gienger on how to drop out, grind, and succeed.
Follow @kylongienger on Instagram!